Below are list of various designs that we can offer.
Please contact us for further details.
This list is not Indefinite.
113 m Bottom and Pelagic Trawler

28,95 m Wet Fish Trawler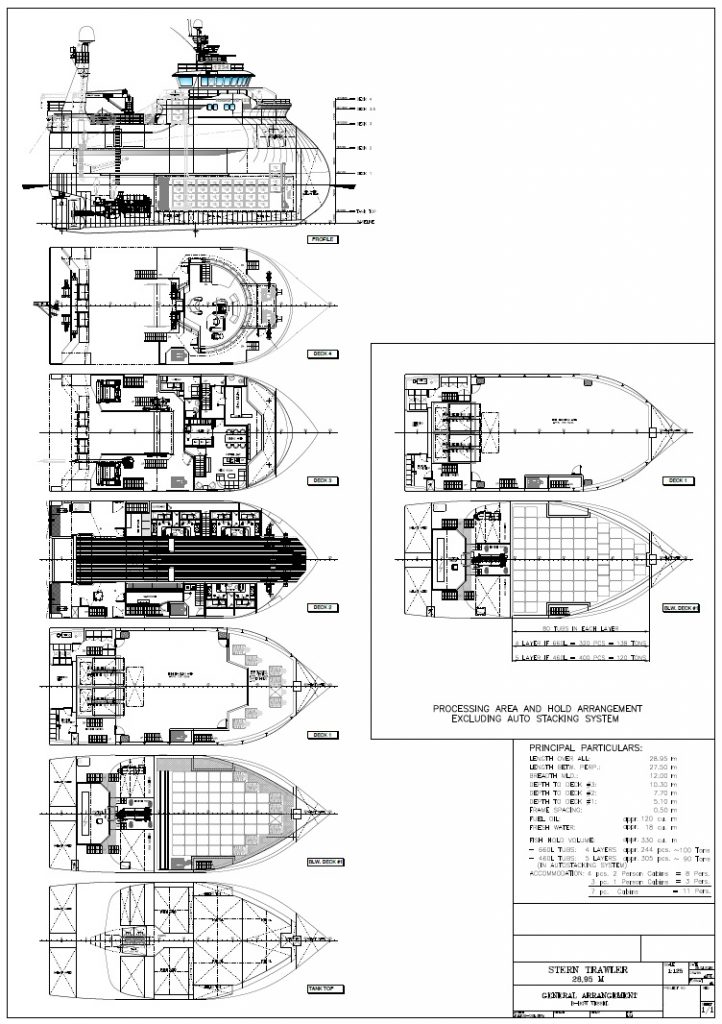 25,95 m Net and Danish Seiner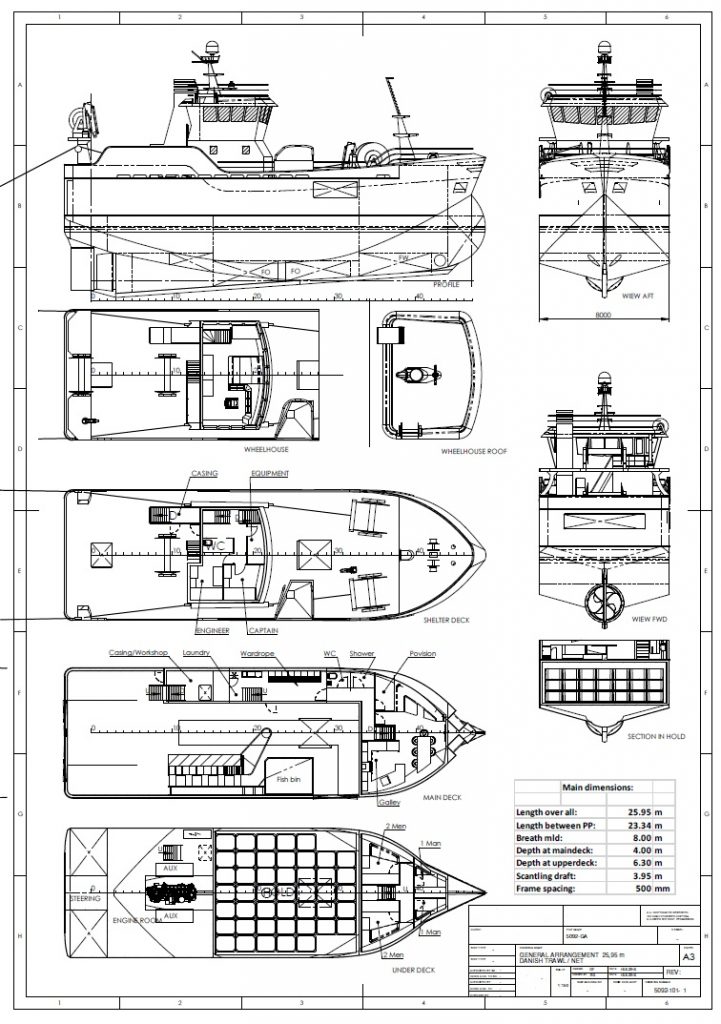 54,75 m Longliner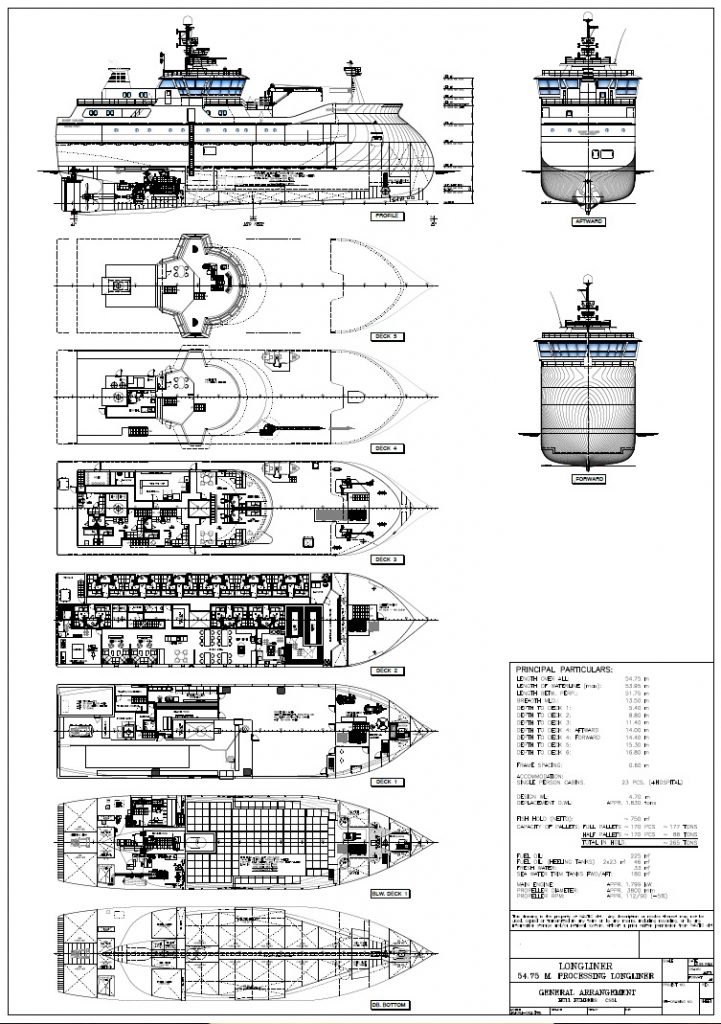 28,95 Wet Fish Trawler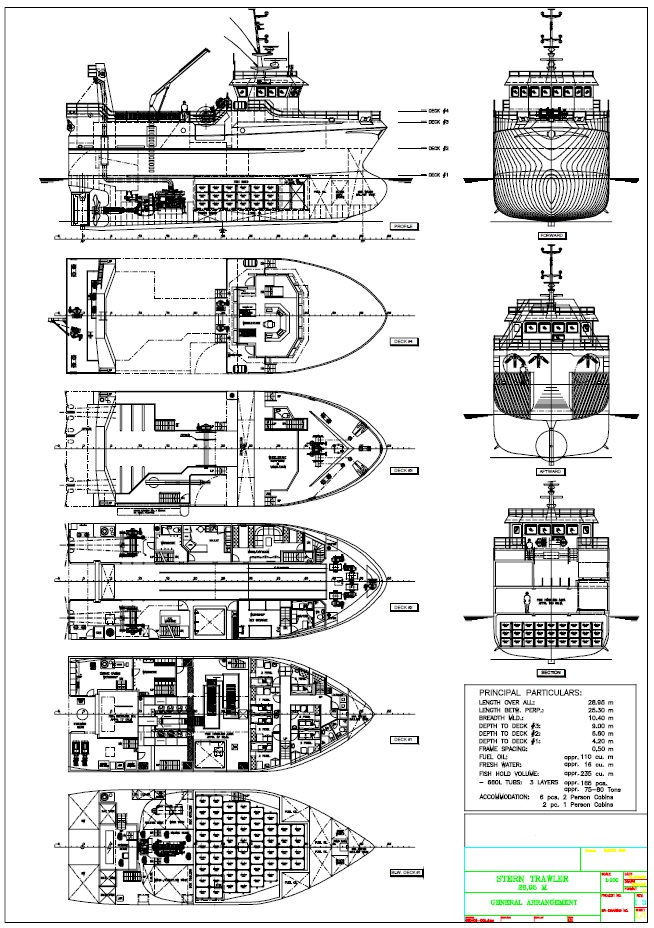 83 m Freezer Stern Trawler
61,92 m Pelagic Trawler

55 m Fishing Trawler 
89 m Pelagic/Purse Seiner Trawler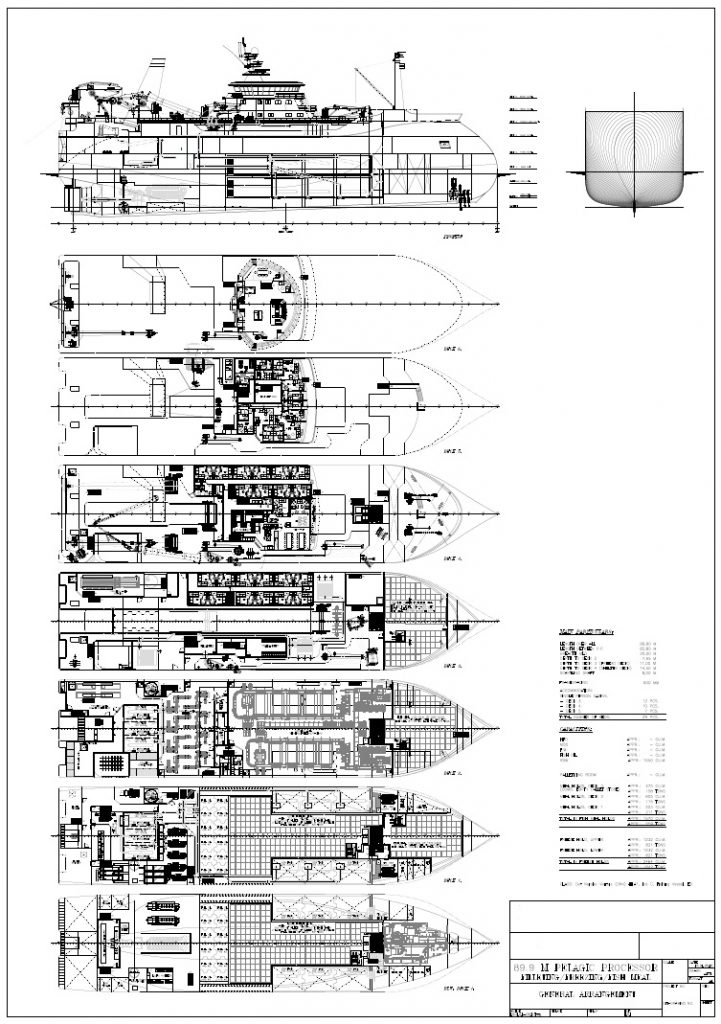 79 m Pelagic Trawler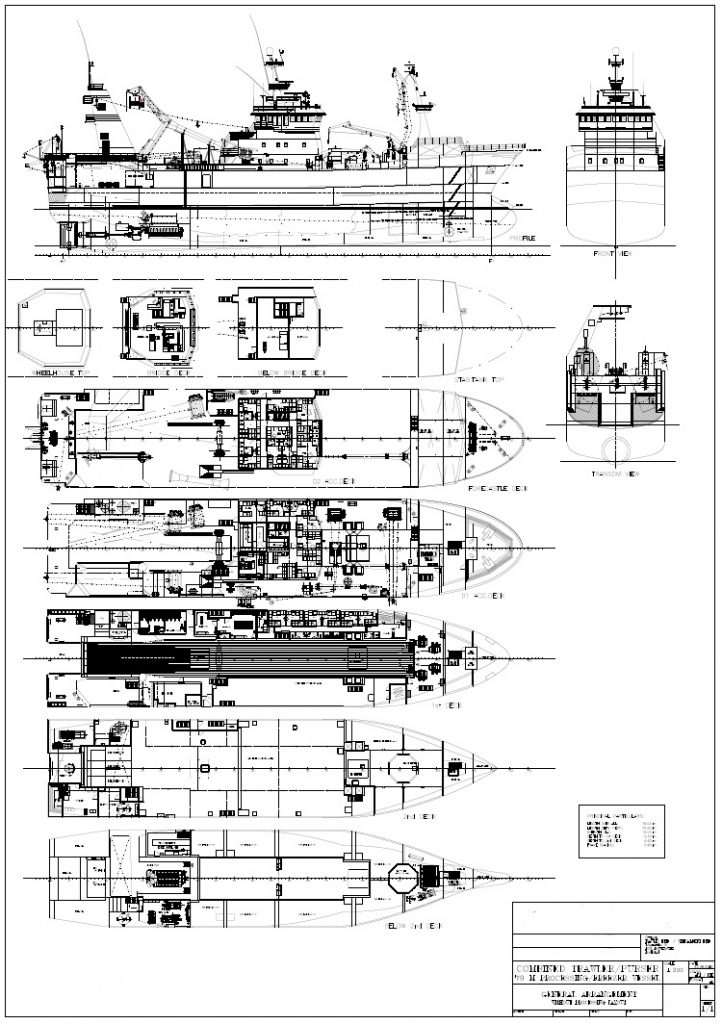 45 m Trawler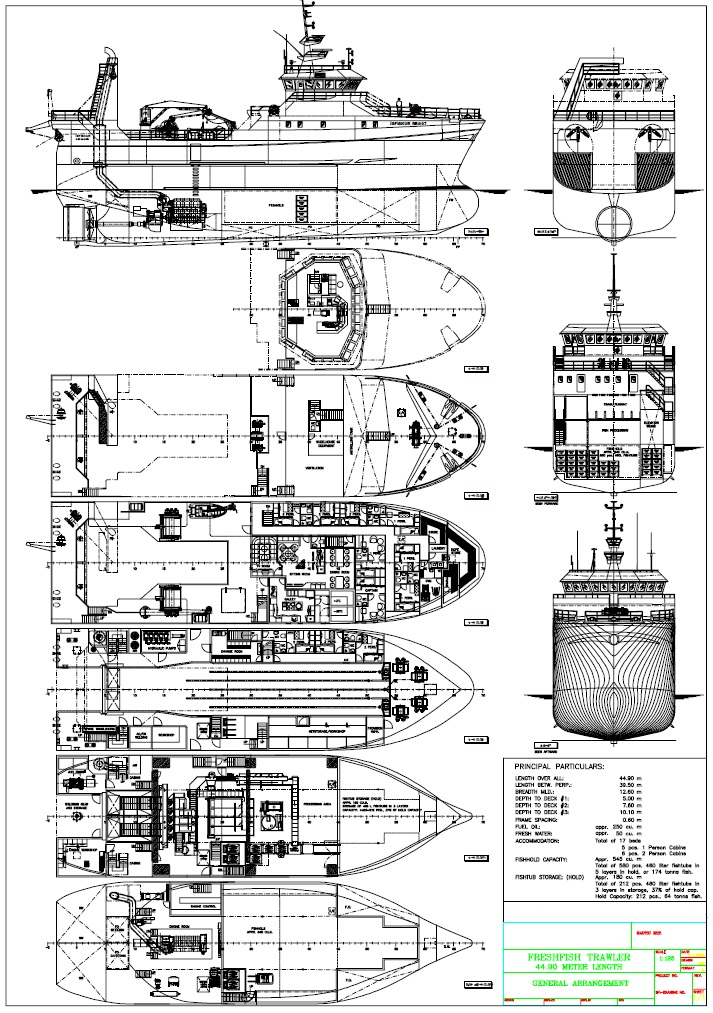 15 m Work Boat.